Established in Texas – 1998
PROVEN & PREDICTABLE Genetics
1998 – 2023 Supreme Quality Cattle at Affordable Prices
Mini Hereford Cows, Mini Jersey & Mid Size Red Angus cows — Welcome to Falster Farm! Nancy and I are so excited to be meeting you. We can't wait to show you all that we have to offer. Since 1998 we have been producing by selecting for balanced, functional traits in our excellent Mini and Classic size beef and dairy cattle. We are one of America's premier mini registered Hereford breeders — with customers on five continents and the University of the Philippines. "Falster Farm mid-size registered Red Angus and mini Hereford cattle are suitable for any size property; AND, can meet your cattle desire for any reason, including Ag Exemption for Property Taxes as well as a hobby that pays for itself. We have experienced their easy fleshing on grass alone, unassisted calving ease, docile nature and extraordinary eye appeal — yes, you'll admire our Honestly Grass-Fed beef's delicious nutrient dense qualities."
In 2007 we started seeking A2A2 dairy genetics, concluding the 10 year search, we established the Mini Rabbit Eye Jersey and the French Normande on our farm's nutrient dense A2A2 artisan raw dairy program. As our focus intensified on producing nutrient dense food, we added the Mid-sized Red Angus from what is touted to be one of the finest blood lines in the Red Angus world – no kidding! We offer these supreme quality genetics for your consideration.
Are you looking for mini cattle near me – well, when you come to see us, you'll see what we mean.
Mini Cow, as the name suggests, are very small cows and stand up to 42″. They are exactly what they sound like; they are just regular cows but small in size. Their small size is due to their breeding methods; in this process, the breeding of cows takes place in a compact size. Therefore, as a result, these cows take a lot less space and eat and drink a lot more than a regular-sized cow. One of the essential reasons these cows are brought into existence is their affectionate and friendly nature, making them great pets. So, if you are planning to buy mini cows for sale, it is a great idea.
Apart from being an adorable pet, these cows are also useful in the production of milk and fertilizers for your farm or garden. Moreover, after dogs, these animals are used in petting zoos and as animal therapies in different places, thanks to their social nature and their friendliness. Apart from this, mini cows also do well in a 4-H club.
However, before you buy mini cows for sale, it is essential to know a thing or two about them. The very first thing you should know is that there are different categories of mini cows. Based on the height they measure till their hip, they are differentiated into three primary categories:
-Midsize miniature cows: Their size range between 42 to 48 inches to the hip.
-Standard miniature cows: Their size range between 36 to 42 inches to the hip.
-Micro-mini cows: Their size range between less than 36 inches at the hip.
So when you buy, consider your preferences and then make your bid.
At Falster Farm, we have male calves that are not selected for breeding stock as we have a stringent selection process, thus making our breeding stock the most sought after worldwide. These remaining calves are neutered and sold as Pet Mini Cows. The full vita of each Pet cow is available, just like the registered stock. These calves can be halter broke and friendly and are considered excellent for therapeutic value.
Miniature cattle are herd animals that enjoy social stimulation. They are usually kept with other cattle, usually the same size, to avoid injury from fighting. However, they can also be kept with other species for promoting a healthy environment.
If you are wondering what a diet of a mini Hereford cattle should be, it is the same as a full size bovine but at a reduced volume. This implies that these cows consume fresh pasture or hay for nourishment and access to freshwater all the time. Generally, miniature cattle tend to consume two to four percent of their body weight and food every day. A Texas A&M research project of the 1970's found that 2 mini Hereford cattle will consume 15% less inputs than a Standard cow, but produce 20% more beef. So if you are planning to buy miniature cows for sale near me, you should be prepared for lower input cost from diet as well as equipment costs.
The next thing owners should look for in these miniature colors is what they offer. Apart from companionship, these cattle also offer various other benefits. Oftentimes, miniature cows for sale near me could be a delightful choice for their compact size which makes them a more manageable option for hobby farmers than their full-size counterparts who require more inputs and care.
These are some of the miniature cows we deal with:
Dixie Boy
Pet Mini Cow STUART LITTLE
Johnny Reb
Choose the one you love and take this little bundle of joys to your home.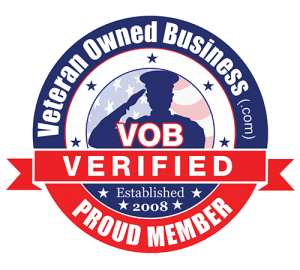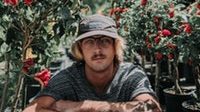 Many customers have indicated the value of our information on the F.A.Q. pages and the Falster Farm BLOG:
Located midway between Dallas and Shreveport, some 46 miles North of Tyler, Texas.
2112 County Road 4778, Winnsboro, TX 75494
Tax Advantage Farming with Mini Hereford Cattle is our Stock and Trade – please come see us, share our hospitality.