Family Milk Cows East Texas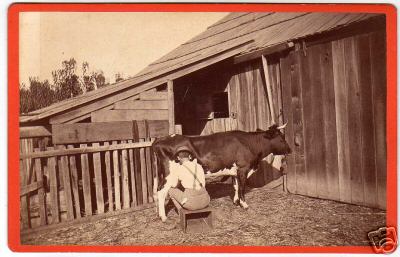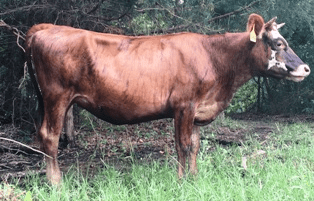 Breeds highly recommended
Hersey (Recipients)
Flexability
The basis of a good Family Milk Cow.
On the Falster Farm we have to have flexibility in all that we do. With commercial dairy cows, that's hard to do; so, we have selectively bred for that flexibility then all the other good traits you'd want in a dairy cow.
"A family milk cow can truly be a profitable investment when handled properly and when taken full advantage of what she has to offer, this becomes a win, win situation for the cow and her owners."
Click on the Dairy Breed you'd like to view:
"Miniature Jerseys are a very special breed, the smallest of those from the channel Islands between UK and France. They have a remarkable ability to adapt to extreme climates."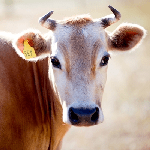 "We fell in love with the nutrient dense dairy found in A2A2 milk. We are seeking to down size the French Normandie to family size. These cows are French cheese."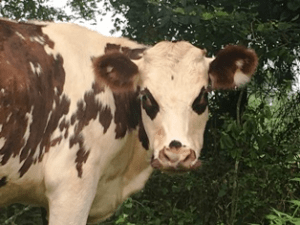 "In our breeding process we do a bunch of artificial breeding, part of which is embryo transplant of high priced genetics. Here are surrogate mama's ."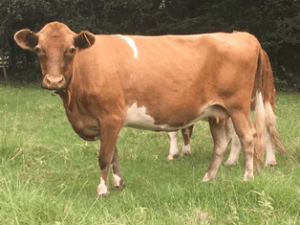 We're There For You!
Perhaps you are a Family Farm start-up. Or you are wanting to add dairy to what you have . . . and have a question or two that we can answer by a phone call. (Click)
On the other hand, we offer "Dine and Discuss" is set up for you and yours to come and spend quality time with Karl out in the fields, corrals, green house(s) and barn asking anything and everything you might want to ask and then joining us at our table for a meal prepared with food grown on the farm and you can ask Nancy all about real food. ( Click )
A2A2 Milk Cows – Family Milk Cows East Texas