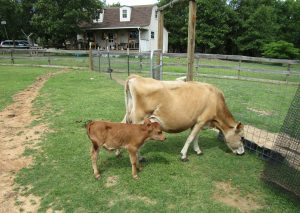 "Customer satisfaction in reaching their goals by ownership of of our cattle spans this country and abroad. – Lisa and Dan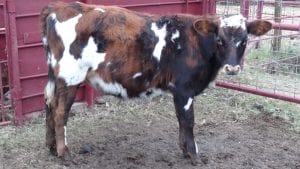 "I am a daughter of a famous French Normande bull, but I speak Texan, I am Flashy" and I love attention and appreciation – FLASHY TUNA
"I love being with people and providing top quality milk. I don't know why Karl named me PUFFY " – PUFFY BLOW FISH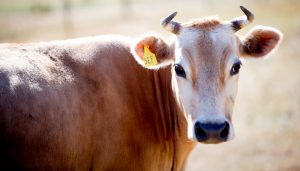 "I'm the glamour doll of all the mini Jersey cow. My job here is to make babies and give milk." – SEF consort of THOR
A2A2 Milk Cows on Falster Farm
Here at Falster Farm, we have a limited number of A2A2 Milk Cows for sale in East Texas: Mid sized and Mini Jersey cattle as well as imported French Normande genetics. We have been breeding Mini Jersey and Normande milk cows for artisan cheese for about 10 years now and can without hesitation recommend to you, with the caveat that the mini Jersey can be a "drama queen" on occasion. To the uninitiated it is a frightening act, but to those that understand the personality of the breed, it's always amusing.
If you can not come to us, we ship Frozen Semen to any location in the USA and several countries off shore. We store our reserves of Falster Mini Bull semen at Champion Genetics and we maintain a good inventory of Health Certified and Export Quality semen for your mini cattle breeding needs.
Falster Farm has some of the smallest, yet fully viable mini cattle herd sires available in the world of Miniature Cattle. Because of our process of line breeding we can guarantee pre-potency for down-sizing of your existing cattle or the development of a new herd.
We regularly host interns and veterans to teach them the organic style of family farming and how to enjoy the country life. We encourage you to contact us for more details.