Current as of 8/8/2018 – yet, a few spaces still being listed.
Falster Farm does not sell cull cows, we have some, but those sell as steers, delicious Honestly Grass-fed Beef™. Our time honored method is Private Treaty sales, which means we have evaluated these animals and offer them for sale based on our considered value. There are however, package prices, and other's offers considered as a part of the evaluation process. Please don't hesitate to make an offer. AND, with us, no order is too large or too small. Each customer receives our undivided attention and respect for their wants.
Miniature Hereford Bulls:
KNF SWISS LANCE 1703 AHA #43845570
Calved April 17, 2017, to KNF MISS ENID, this youngster is owned by a Swiss couple as an investment. He is a gem, standing 36″ tall at the hip as a yearling: weighing 370#.
Photo at right depicts the high value of his tenderness, with lines all the way back into his barrel.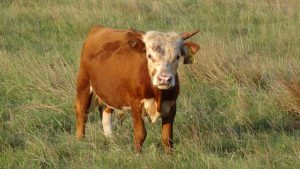 For Sale $5,500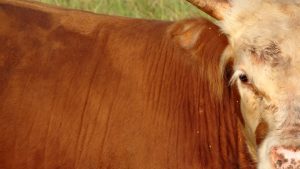 KNF MARTIN LUTHER ET AHA #43845570
Calved September 12, 2017 (an Embryo Transplant) to the Original TEXAS LILLY and the original MB MARTIN LUTHER, literally here is the "chip off the old block" of Hereford Perfection. Standing 37″ tall at the hip as a yearling: weighing 380#. Excellent top and bottom line, with a rear end hard to match in the Hereford world.
For Sale $5,500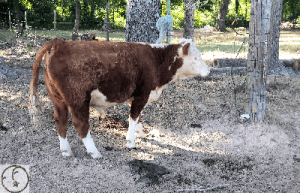 KNF PRINCE RUPERT ET AHA #43097488
Powerfully muscled on grass alone, the top photo displays his yearling and the bottom mid 2018 photos. Calved 2/1/2010, unassisted, he is an Embryo Transplant held back from an order that went to Belgium in that same year.
Disposition is good, very approachable, very well balanced in front and back very wide and sturdy. Measures 49″ at the hip. His average offspring is in the 40# range, KNF JUMPING JACK FLASH being 30#. He has a number of heifers sold for $5,000 and bull calves at $5,500.
For Sale – $3,500, or Live Cover @ $250 per head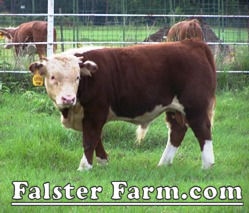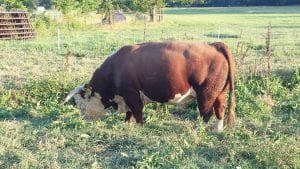 KNF JUMPING JACK FLASH AHA #43694517
Jack is a true son of PRINCE RUPERT, calved on April 20, 2016. He has seen service covering 5 cows on lease Spring of 2018. He is 38″ tall at the hip and should top out as his sire: well balanced and about 1100#. Very approachable, high show quality. Dam is KNF CHINA DOLL 1863, a line we have had for 18 years.
For Sale – $5,000, or Live Cover @$250 per head.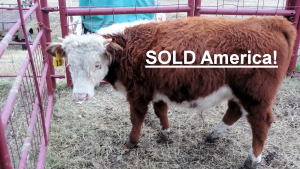 KNF CAPTAIN MIKE AHA #43746998
Calved July 7, 2016, current on lease to Texarkana on 9 cows. He is a near twin of JUMPING JACK. Dam is KNF 4JFLYER a line we have had for 18 years. Many of his relatives populate No. Florida through purchases from two farms. They are wonderfully built, long lived, easy fleshing and docile.
For Sale $5,000, or Live Cover @$250 per head.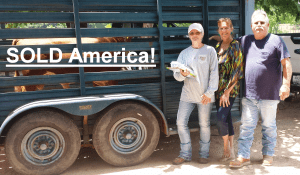 Contact Us
Located mid way between Dallas and Shreveport, some 46 miles North of Tyler, Texas.
Navigate your map to: "Falster Farm near Winnsboro, Texas"