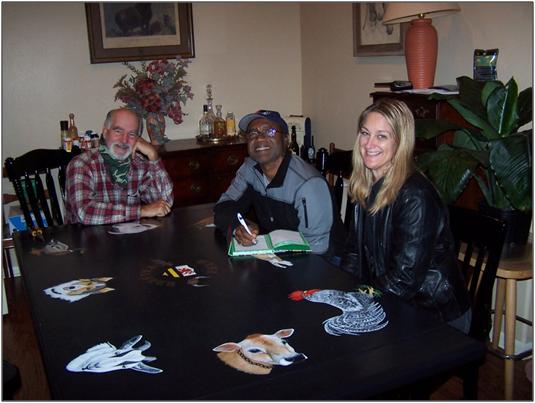 On Farm Consultation Dine and Discuss

Highly recommended and we have made it affordable – for only $275 (for you and your guest.)
our hospitality
Come enjoy our Christian, Southern Hospitality as a visitor on our Sustainable Farm in East Texas. Frequently programs includes our home and setting at our dining room table. We share our meals and entertain prospective buyers of our mini and dairy cattle, gourmet beef, gourmet pork and poultry – all raised on pasture and most of them finished on clover
On Farm Consultation
is more – much, much more:
"Dine and Discuss" is set up for you and yours to come and spend quality time (two hours) with Karl out in the fields, corrals, green house(s) and barn asking anything and everything you might want to ask and then joining us at our table for a meal prepared with food grown on the farm and you can ask Nancy all about real food. This is a "chew the fat" session with the meal lasting as long as necessary to cover your dreams and desires. We have made it affordable – for only $275 (for you and your guest.)
Come See Us
Located mid way between Dallas and Shreveport, some 46 miles North of Tyler, Texas.
Navigate your map to: "Falster Farm near Winnsboro, Texas"