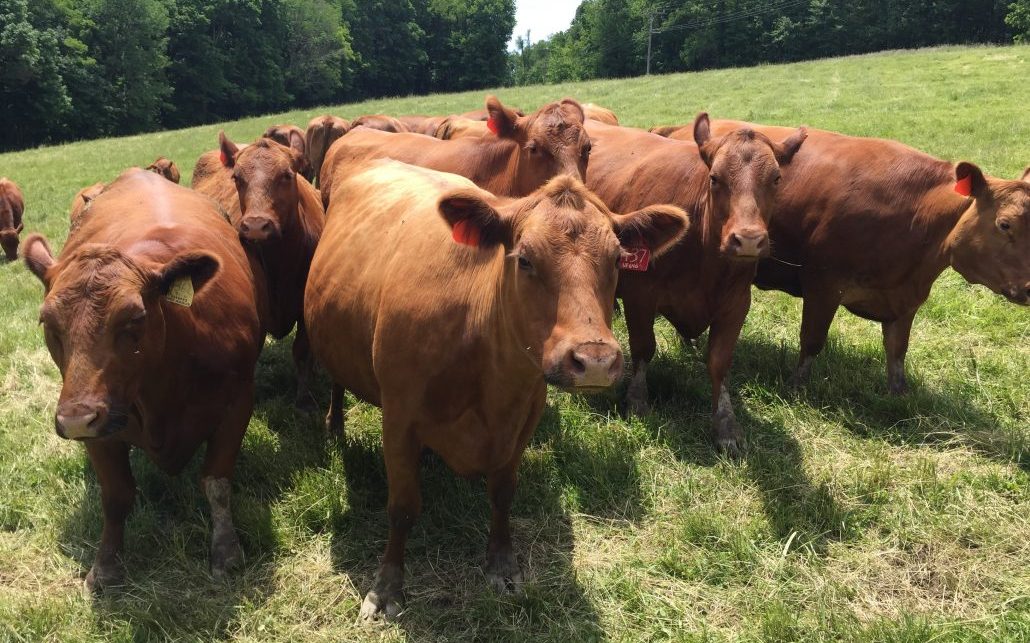 My Red Angus Cow Development
SOLD 1-14-2020
Following is an abbreviated history of why the Mid Frame Score Red Angus Herd came to be on our place in East Texas. If you will bear with me, (for posterity) I will relate the history of our beautiful cows in our Red Angus Herd – as I lived it: Please let us know, we'd love to have a working relationship with you.
The table below will show the age, hip height and pregnancy condition of each cow. Calves are listed at the bottom. If you've done any research about the PCC profile requirements, I think you'll agree these cows can meet any range environment.
Terms of sale: Terms of sale: There are nineteen (19) 2-6 year old Red Angus Cow; with 4 of them being cow/calf pairs. 17 mama's are Registered with the Red Angus Association of America, and 2 are Red Polled; owners Karl or Nancy Falster, who attest this lot is owned free and clear. Asking 29,700 for this beautiful package.
A deposit of 1/3 wired to our bank in Winnsboro holds these Red Angus Cows for 15 days without board, after that, dollar a day for each except the calves of 6 months and under. Transportation can be arranged – first 25 miles no charge. This small herd can be broken up by singles or the pairs.
Talk to Us
Please call 903-629-3034. We are here Monday thru Friday from 8am CST to 5pm CST and Saturday from 8am CST to 12pm CST.
You are most welcome and visit this Red Angus Herd.
Want to share your experience, good or bad? We are always striving to improve our product and welcome all feedback. Please contact us today .